The Clinical Alarm Management Market size is expected to grow from US$ 1,025.6 million in 2023 to US$ 3,281.5 by 2033, at a CAGR of 12.3% during the forecast period (2023-2033).
NEWARK, Del, Nov. 03, 2023 (GLOBE NEWSWIRE) — The global alarm management system market value is expected to jump from US$ 1,025.6 million in 2023 to US$ 3,281.5 million by 2033. This estimated growth is expected to be driven by an impressive CAGR of 12.3% in the global alarm management system market over the next decade.
End-use industries seek new alarm management solutions that provide more functionality than the previous versions. New or updated alarm management systems that support several transformative technologies like procedural automation and Big Data analytics are predicted to support sales of alarm management systems. Insights from alarm management systems can be used in data analytics solutions. Thus, several large plants are finding great value in certain abnormal situations, like the ones that are near misses.
Get a Sample Copy of this Report: https://www.futuremarketinsights.com/reports/sample/rep-gb-9093
Growing awareness about the significance of critical alarm tracking also pushes the sales of alarm management systems. Organizations and factories invest in alarm management systems to alert employees and workers in case of procedural error or equipment failure. By lowering process inconsistencies, alarm management systems help industries reduce miscellaneous costs.
Key Takeaways from the Alarm Management System Market Report:
The United States market is projected to lead the global market with a percentage share of 21.2% in 2023.
Canada, a fellow North American country, is predicted to account for a 7.5% market share.
Germany and the United Kingdom are at the forefront of the Europe market, with a market share of 5.4% and 4.5%, respectively.
China and India are expected to record a value share of 9.7% and 7.4%, respectively, in 2023.
The Australian alarm management system market is predicted to account for a share of 3.2% over the forecast period.
The oil and gas industry is a prominent user of alarm management systems.
The software component of the alarm management system is predicted to attain a market share of 64.3% in 2023.
"Key players are focusing on the oil and gas industry to generate larger revenues in the upcoming years. Participants are also integrating new technologies in alarm management systems to bring efficiencies to the recent product. With the growing cognizance of alarm management systems' importance and new industry standards in place, adoption of alarm management systems is set to increase," opines Sudip Saha, managing director and MD at Future Market Insights (FMI) analyst.
Competitive Landscape
Incorporating advanced technologies allows key players to provide new functions in alarm management solutions beyond the scope of alarm management. This strategy may boost the preferability among different industrial end users.
Key Companies Profiled
Vocera Communications
Masimo Corporation
PAS Global LLC
exida.com LLC
Honeywell International Inc.
Ascom Holdings
Yokogawa India Ltd.
GE Healthcare
Spok Inc.
Koninklijke Philips
Key Developments
In April 2023, Fike, a fire protection solutions developer, launched the CIE-A-400 alarm control panel. This fire alarm control device provides the benefits of point identification, making it an apt choice for small-to-mid-size applications where reliability and cost-effectiveness are focal points.
In May 2022, Bold Group, a supplier of alarm monitoring for the security industry, introduced a solution to transform business management for alarm and security companies.
In July 2020, Bosch launched Access Management System 3.0, which unites with other security solutions.
Restraints:
Despite the promising growth prospects, the market faces certain challenges. High initial implementation costs and the resistance to transition from conventional alarm systems to advanced alarm management solutions are potential obstacles. Additionally, concerns regarding data security and cybersecurity threats are issues that need to be addressed to ensure the market's sustainable growth.
Request for Methodology: https://www.futuremarketinsights.com/request-report-methodology/rep-gb-9093
Key Segments Profiled in the Alarm Management System Market
By Component:
By Industry:
Oil and Gas
Chemical
Automotive
Agriculture
Research and Development
By Region:
North America
Latin America
Europe
Asia Pacific
The Middle East and Africa
Author:
Sudip Saha is the managing director and co-founder at Future Market Insights, an award-winning market research and consulting firm. Sudip is committed to shaping the market research industry with credible solutions and constantly makes a buzz in the media with his thought leadership. His vast experience in market research and project management a consumer electronics will likely remain the leading end-use sector cross verticals in APAC, EMEA, and the Americas reflects his growth-oriented approach to clients.
He is a strong believer and proponent of innovation-based solutions, emphasizing customized solutions to meet one client's requirements at a time. His foresightedness and visionary approach recently got him recognized as the 'Global Icon in Business Consulting' at the ET Inspiring Leaders Awards 2022.
Have a Look at the Related Reports of the Technology Domain:
About Future Market Insights (FMI)
Future Market Insights, Inc. (ESOMAR certified, recipient of the Stevie Award, and a member of the Greater New York Chamber of Commerce) offers profound insights into the driving factors that are boosting demand in the market. FMI stands as the leading global provider of market intelligence, advisory services, consulting, and events for the Packaging, Food and Beverage, Consumer Technology, Healthcare, Industrial, and Chemicals markets. With a vast team of over 5000 analysts worldwide, FMI provides global, regional, and local expertise on diverse domains and industry trends across more than 110 countries.
Contact Us:      
Future Market Insights Inc.
Christiana Corporate, 200 Continental Drive,
Suite 401, Newark, Delaware – 19713, USA
T: +1-845-579-5705
For Sales Enquiries: [email protected]
Website: https://www.futuremarketinsights.com
LinkedIn| Twitter| Blogs | YouTube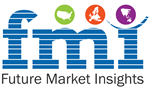 Originally published at https://www.einpresswire.com/article/666053358/remunerative-opportunities-for-key-players-increase-as-large-plants-find-hidden-value-in-alarm-management-systems-market-future-market-insights