According to FMI, powered surgical staplers are gaining prominence across specialties such as gastrointestinal and bariatric surgery within an evolving global healthcare landscape. This surge in significance has been thoroughly investigated through comprehensive research, delving into key elements such as the global market background, market dynamics, scenario forecasts, opportunity map analysis, and product life cycle analysis. This thorough exploration distinctly highlights the escalating importance of powered surgical staplers in shaping modern medical practices.
NEWARK, Del, Sept. 01, 2023 (GLOBE NEWSWIRE) — During the projection period, powered surgical staplers Market Sales are anticipated to increase at a CAGR of 7.8%. From US$ 2.0 Billion in 2023 to US$ 4.2 Billion by 2033, the market value is anticipated to grow. At the end of 2022, the powered surgical staplers market was valued at US$ 1.9 billion. In 2023, growth of 7.1% is forecasted on a year-over-year basis.
The global market is expected to grow at a significant rate in the coming years, driven by several factors including the increasing prevalence of obesity. The increasing bariatric surgery scene is a strong market growth driver for powered surgical staplers. Recognizing severe obesity as a disease with multiple health consequences, bariatric surgery tries to accomplish significant weight loss, which is often not possible through non-surgical approaches.
Claim your Sample Copy: https://www.futuremarketinsights.com/reports/sample/rep-gb-17903
The biological challenges of maintaining weight loss highlight the need for better surgical techniques. Powered surgical staplers provide for precise and secure tissue closure during bariatric procedures, resulting in positive outcomes. As lifestyle therapies produce varied effects, surgical interventions provide a powerful remedy, leading to an increase in the use of powered staplers. Evolving guidelines that include less severe obesity cases, such as BMI 30-35 with comorbidities such as type 2 diabetes, increase demand for these staples in bariatric procedures.
Key Takeaways from the Market Study:
By-product, the powered linear stapler segment contributed around US$ 1.2 billion in 2022. Powered linear staplers surpass other options due to accurate tissue manipulation, ergonomic design, increased safety, and greater surgical efficiency.
By application, abdominal surgery contributed around US$ 680.7 million in 2022. Powerful surgical staplers are in high demand because abdominal surgery necessitates accurate and secure tissue closure.
By usage segment, the reusable segment contributed around US$ 1.4 billion in 2022, due to its affordability, sustainability, and rising demand in the healthcare industry for environmentally friendly surgical equipment, the reusable category is successful.
By end user, hospitals contributed around US$ 801.1 million in 2022. Due to the demand for surgical procedures and the use of sophisticated medical facilities, hospitals dominate the market for powered surgical staplers.
By region, North America held the dominant share in the world in 2022 contributing around US$ 639.9 million. North America region dominates the powered surgical staplers market due to advanced healthcare infrastructure and high adoption rates.
Market Competition:
Waston Medical and Sirio Pharma Co Ltd are two of the key players leading in the powered surgical staplers market. In order to gain a larger market share, these companies have been undertaking strategic initiatives such as partnerships with local competitors to gain a larger customer pool and expand their reach.
In December 2021, Waston Medical and Trendlines Join Forces to Develop Chinese/Israeli Medical Devices
Act Now! Explore In-Depth Market Analysis at Attractive Discounts: https://www.futuremarketinsights.com/checkout/17903
What Does the Report Cover?
Future Market Insights offers a unique perspective and actionable insights on the powered surgical staplers market in its latest study, presenting a historical demand assessment of 2017 to 2022 and projections for 2023 to 2033. The global powered surgical staplers market is segmented in detail to cover every aspect of the market and present a complete market intelligence approach to the reader
The analysis is based on product (powered linear stapler, and circular stapling system), application (abdominal surgery, gynecology and obstetrics surgeries, pediatric surgery, thoracic surgery, and others), usage (single-use, and reusable), and end-user (hospitals, specialty clinics, ambulatory surgery centers, and others) across seven key regions around the world.
Analysis of the Powered Surgical Staplers Industry – Report Scope:
Attribute
Details
Forecast Period
2023 to 2033
Historical Data Available for
2017 to 2022
Market Analysis
US$ Million for Value, Units for Volume
Key Regions Covered
North America, Latin America, Europe, South Asia, East Asia, Oceania, and Middle East and Africa
Key Countries Covered
United States, Canada, Brazil, Mexico, Argentina, United Kingdom, Germany, Italy, Russia, Spain, France, BENELUX, India, Thailand, Indonesia, Malaysia, Japan, China, South Korea, Australia, New Zealand, Türkiye, GCC Countries, South Africa, and Northern Africa
Key Market Segments Covered
Product, Application, Usage, End User and Region
Key Companies Profiled

Medtronic Plc
Biowin Pharmaceutical
Bluesail Surgical
Changzhou Ankang Medical Instruments
Golden Stapler Surgical
Jiangsu Channel Medical Device
Miconvey
Ningbo David Medical Device

Panther Healthcare
Sinolinks Medical Innovation
Waston medical
Ethicon
Surgnova
Lepu Medical Technology(Beijing)Co.,Ltd
Victor Medical Instruments Co., Ltd.
CJ Medical

Report Coverage
Market Forecast, Competition Intelligence, DROT Analysis, Market Dynamics and Challenges, Strategic Growth Initiatives
About the Author:
Sabyasachi Ghosh (Associate Vice President at Future Market Insights, Inc.) holds over 12 years of experience in the Healthcare, Medical Devices, and Pharmaceutical industries. His curious and analytical nature helped him shape his career as a researcher.
Identifying key challenges faced by clients and devising robust, hypothesis-based solutions to empower them with strategic decision-making capabilities come naturally to him. His primary expertise lies in areas such as Market Entry and Expansion Strategy, Feasibility Studies, Competitive Intelligence, and Strategic Transformation.
Holding a degree in Microbiology, Sabyasachi has authored numerous publications and has been cited in journals, including The Journal of mHealth, ITN Online, and Spinal Surgery News.
Explore Future Market Insights, Inc. Extensive Coverage in Healthcare Market Domain:
Surgical Generators Market Size: The global surgical generators demand is subjected to record a CAGR of 4%. The market revenue is likely to be valued at US$ 483.8 Million in 2023 and exhibit a revenue growth of US$ 713.8 Million by 2033.
Surgical Sutures Market Share: The global surgical sutures market is expected to enjoy a valuation of US$ 8.2 Billion by the end of the year 2022, and further expand at a CAGR rate of 5.4% to reach a valuation of US$ 13.9 Billion by the year 2032. 
Surgical Stapling Devices Market Demand: The global Surgical Stapling Devices Market was valued at US$ 2.9 Billion in 2022 and is expected to reach US$ 6.2 Billion by 2031, according to Future Market Insights (FMI) in a recent market survey.
Surgical Navigation System Market Growth: The surgical navigation system market is expected to record a CAGR of 6.2% from 2022 to 2032.
Surgical Drainage Devices Market Outlook: A newly-released report by Future Market Insights shows that global sales of the Surgical Drainage Devices Market is projected to reach a valuation of US$ 2.9 Billion With a CAGR of 7.7% from 2022 to 2032
About Future Market Insights (FMI)
Future Market Insights, Inc. (ESOMAR certified, recipient of the Stevie Award, and a member of the Greater New York Chamber of Commerce) offers profound insights into the driving factors that are boosting demand in the market. FMI stands as the leading global provider of market intelligence, advisory services, consulting, and events for the Packaging, Food and Beverage, Consumer Technology, Healthcare, Industrial, and Chemicals markets. With a vast team of over 5,000 analysts worldwide, FMI provides global, regional, and local expertise on diverse domains and industry trends across more than 110 countries.
Contact Us:          
Future Market Insights Inc.
Christiana Corporate, 200 Continental Drive,
Suite 401, Newark, Delaware – 19713, USA
T: +1-845-579-5705
For Sales Enquiries: [email protected]
Website: https://www.futuremarketinsights.com
LinkedIn| Twitter| Blogs | YouTube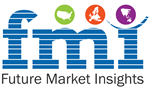 Originally published at https://www.einpresswire.com/article/653244931/global-powered-surgical-staplers-market-driven-by-rising-bariatric-surgery-procedures-reports-fmi