Power MOSFETs in electric vehicles enhance energy efficiency and performance. With the EV market expanding, demand for MOSFETs is set to soar.
NEWARK, Del, Oct. 03, 2023 (GLOBE NEWSWIRE) — The global power MOSFET market is on the brink of a substantial valuation, projected to reach US$ 24,700 million by 2023. The growth is primarily driven by the burgeoning interest and insights surrounding the power MOSFET market. The trend is expected to open doors to new opportunities within the market, with a projected CAGR of 9.3% from 2023 to 2033. By 2033, the market is poised to soar to an estimated total valuation of around US$ 60,100 million.
Power MOSFET stands as a formidable force, a versatile electrical component that wields the power to command loads at will. Beyond its inherent capabilities, this semiconductor superhero emerges as a cost-effective alternative to its predecessor, the bipolar junction transistor (BJT).
Get Your Sample Report Now! https://www.futuremarketinsights.com/reports/sample/rep-gb-8600
The power MOSFET market is on the verge of experiencing substantial growth during the forecast period, driven by several pivotal factors. A primary driver stems from favorable government initiatives linked to environmental regulations. The initiatives are strategically crafted to incentivize the adoption of energy-efficient devices, aligning with the overarching objective of curbing harmful compound emissions and fostering a sustainable environment.
The escalating demand for energy-efficient devices in compliance with stringent environmental safety regulations emerges as a noteworthy growth catalyst for the power MOSFET market. The imperative of reducing environmental footprints has triggered a surge in the embrace of power-efficient components, including power MOSFETs, across diverse industry domains.
The market's expansion is propelled by the pervasive trend of miniaturization in electronic devices. Power MOSFETs are indispensable components in compact electronic devices where spatial efficiency is paramount.
The relentless pursuit of small form factors without compromising performance has naturally engendered a heightened reliance on power MOSFETs. This pervasive trend is poised to furnish the market with substantial growth avenues, particularly as industries continue to innovate, forging space-efficient product offerings.
Investments directed toward research and development initiatives will be an additional catalyst for market growth. Market participants are ardently committed to augmenting the capabilities of power MOSFETs through persistent innovation, culminating in heightened efficiency and performance. The strategic allocation of resources to research and development endeavors stands as a linchpin in shaping the future trajectory of the power MOSFET market.
Key Takeaways from the Market Study
The market valuation in 2022 was US$ 23,400 million.
Based on power rate, low power types are expected to dominate at a market share of 63.4% by 2033.
Based on application type, automotive will likely register a market share of 77.9% by 2033.
Based on type, enhancement mode estimates a market share of 33.5% by 2033.
The power MOSFET market size expanded at 3.45% CAGR between 2018 and 2022.
Asia Pacific is estimated to reach a market share of 28.3% in 2023.
North America registered a value share of 18.3% in 2023.
"Investments in the development of hydrogen fueling infrastructure is considered one of the key drivers of the power MOSFET market" opines Sudip Saha, managing director and MD at Future Market Insights (FMI) analyst.
Discover the Methodology of the Report: https://www.futuremarketinsights.com/request-report-methodology/rep-gb-8600
Competitive Landscape
The power MOSFET industry boasts leading market participants. Research and development play a pivotal role among these players, primarily focusing on the introduction of eco-friendly product lines as a core aspect of their manufacturing endeavors. Furthermore, they employ various expansion strategies, including collaborations, mergers and acquisitions, and diligent exploration of regulatory approvals to bolster their market presence. Some of the latest developments in the market are discussed below.
In September 2023, NXP Semiconductors N.V., announced that it is strengthening its European research and development through grants. It is provided via the 2nd Important Project of Common European Interest on Microelectronics and Communication Technologies (IPCEI ME/CT), with the final investment decision pending confirmation of the level of public funding.
In September 2023, NXP Semiconductors NV secured approval for a US$ 1 million incentives package from the city of Austin, opening the door for potentially more federal support as the chipmaker looks to update equipment in Austin.
Top Key Player in the Global Market
Renesas Electronics Corporation
NXP Semiconductors
Texas Instruments
Fairchild Semiconductors
Microchip Technology Inc.
Infineon Technologies AG
Toshiba Corp.
STMicroelectronics
Vishay Siliconix
Power Integration Inc.
Digi-key Electronics
Mitsubishi Electric Corp.
IXYS Corporation
More Valuable Insights Available
Future Market Insights offers an unbiased analysis of the global power MOSFET market providing historical data from 2018 to 2022 and forecast statistics from 2023 to 2033.
To understand opportunities, the power MOSFET market is segmented based on major By Type: (Depletion Mode, Enhancement Mode) By Power Rate: (High Power, Medium Power, Low Power), By Application: (Energy and Power, Automotive, Consumer Electronics, Power Electronics, Others), and by region: (North America, Latin America, Eastern Europe, Western Europe, Asia Pacific excluding China & Japan, Japan, China, Middle East & Africa)
About the Technology Division at Future Market Insights
The technology team at Future Market Insights offers expert analysis, time-efficient research, and strategic recommendations to provide authentic insights and accurate results to help clients worldwide. With a repertoire of over 100+ reports and 1 million+ data points, the team has been analyzing the industry lucidly in 50+ countries for over a decade. The team provides a brief analysis of key trends including competitive landscape, profit margin, and research development efforts.
Author:
Sudip Saha is the managing director and co-founder at Future Market Insights, an award-winning market research and consulting firm. Sudip is committed to shaping the market research industry with credible solutions and constantly makes a buzz in the media with his thought leadership. His vast experience in market research and project management in consumer electronics will likely remain the leading end-use sector cross verticals in APAC, EMEA, and the Americas reflects his growth-oriented approach to clients.
He is a strong believer and proponent of innovation-based solutions, emphasizing customized solutions to meet one client's requirements at a time. His foresightedness and visionary approach recently got him recognized as the 'Global Icon in Business Consulting' at the ET Inspiring Leaders Awards 2022.
Explore FMI's related ongoing Coverage in the Technology Domain:
Wireless Power Transmission Market: The wireless power transmission market is projected to expand at a CAGR of 2.14%, exceeding US$ 293.5 Billion in 2032.
Power Amplifier Modules Market: The global heterogeneous mobile processing and computing market is expected to reach US$ 32.1 Billion by 2023 and US$ 66.8 Billion by 2033, with a steady CAGR of 7.4% during the forecast period.
Wearable Computing Devices Market: Over the assessment period from 2023 to 2033, the global wearable computing devices market is projected to soar at a CAGR of 19.3%, culminating in a market size of US$ 258.87 billion by the end of 2033.
CMOS Power Amplifier Market: The CMOS power amplifier market is projected to expand at a CAGR of 16.3%, exceeding US$ 5,000 Million in 2026.
About Future Market Insights (FMI)
Future Market Insights, Inc. (ESOMAR certified, recipient of the Stevie Award, and a member of the Greater New York Chamber of Commerce) offers profound insights into the driving factors that are boosting demand in the market. FMI stands as the leading global provider of market intelligence, advisory services, consulting, and events for the Packaging, Food and Beverage, Consumer Technology, Healthcare, Industrial, and Chemicals markets. With a vast team of over 5000 analysts worldwide, FMI provides global, regional, and local expertise on diverse domains and industry trends across more than 110 countries.
Contact Us:      
Future Market Insights Inc.
Christiana Corporate, 200 Continental Drive,
Suite 401, Newark, Delaware – 19713, USA
T: +1-845-579-5705
For Sales Enquiries: [email protected]
Website: https://www.futuremarketinsights.com
LinkedIn| Twitter| Blogs | YouTube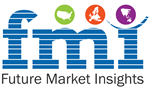 Originally published at https://www.einpresswire.com/article/659384872/power-mosfet-market-projected-to-reach-us-60-100-million-by-2033-with-a-9-3-cagr-future-market-insights-inc