Demand for online food delivery services market is increasing due to a move toward convenience, time savings, and different cuisine alternatives.
NEWARK, Del, Sept. 17, 2023 (GLOBE NEWSWIRE) — The online food delivery services market size is anticipated to advance, attaining a value of US$ 41.94 billion in 2023. According to a market analysis of online on-demand food delivery services, usage is expected to develop at a CAGR of 10% until 2033. By 2033, the online food delivery services market is projected to reach a value of US$ 101.32 billion at the current pace of growth.
Customers are moving online rapidly, which has led to exponential expansion in the e-commerce sector. These changes in consumer shopping patterns result from various factors, some of which are industry or nation-specific, while others are the result of global trends.
Mobile Internet and 5G Reshape the Online Food Delivery Landscape
Customers now have access to an array of various applications, including online meal delivery services, owing to improved network connectivity and an upsurge in cell phones. Users of smartphones can easily make orders with their chosen eateries by browsing a list of establishments. Even the most isolated regions now have smartphones. The opinions of online ordering have changed as a result of how simple it is to set up meal delivery apps on smartphones.
Dive into the Booming Online Food Delivery Services Market with Our Sample Report: https://www.futuremarketinsights.com/reports/sample/rep-gb-11068
Globally, the number of people using mobile internet has significantly increased. Rapid network infrastructure development has increased network connectivity across developing nations, making remote access to mobile applications possible. The introduction of 5G technology enables faster surfing speeds to improve the online ordering experience and create fresh potential for food delivery services online market expansion.
Challenges and Opportunities with Commission Rates for Online Food Delivery Services
Restaurants are significantly constrained by the commission fees imposed by delivery platforms, which can be anywhere between 15 and 30% of the cost of a meal. These commissions' controversial nature has been highlighted by certain American governments placing caps on them. Platforms have experimented with different restaurant commission rates and terms to allay these worries, but the results are still up in the air.
The spread of "dark kitchens" and delivery-focused business models complicates the problem. Since they have reduced overhead expenses, these models may more easily handle high commissions and frequently have higher visibility on platforms. As a result, they can displace conventional eateries and take a larger portion of the online food delivery services market. The gloomy kitchens present a chance for conventional restaurants to adjust by opening far-off delivery-only locations.
The dynamics of the restaurant sector are being altered by legislative measures, platform agreements, and the emergence of delivery-first business models, all of which significantly impact commission rates on restaurants.
"The future of online food delivery services is wider than cost-effective operations. New operating models are likely to surface. Niche markets, including online grocery and alcohol delivery services, could catch up with the momentum and be instrumental revenue streams for market players," opines a lead analyst at FMI.
Key Takeaways
The United States online food delivery market to acquire a market share of 23.5% by 2023.
By 2023, Germany is going to retain an 8.5% online on-demand food delivery services market share.
Japan may keep striving to possess a 4.7% online food delivery services market share by 2023.
By 2023, Australia may own 2.6% of the market share.
By 2023, the United Kingdom may hold 6.2% of the online fast food delivery services market.
China online food delivery services industry to record a CAGR of 12.5% through 2033.
India online food delivery market to register a CAGR of 3.1% through 2033.
The platform-to-consumer sector is anticipated to grasp 60% of the global market by 2023.
Over the projection period, platform to consumer distribution is anticipated to flourish at a CAGR of 9.8%.
In 2023, it is predicted that the category of mobile apps may possess 38% of the global market share.
Over the anticipated period, the mobile application segment is anticipated to develop at a CAGR of 9.7%.
Request the full report methodology now: https://www.futuremarketinsights.com/request-report-methodology/rep-gb-11068
Competitive Analysis
There is fierce competition in the online on-demand food delivery services market. Expansion, mergers & acquisitions, and partnerships to achieve consolidation and enhance their offers are the main tactics used by businesses to strengthen their market dominance.
Recent Advancements
Acquisition
Delivery Hero SE paid USD 150 million for Hugo's food and grocery delivery verticals in October 2021. The acquisition aims to broaden the company's presence in the Caribbean and Central American regions.
Just Eat Takeaway.com acquired Grub Hub in June 2021 to enter the online meal delivery services market in the United States. This acquisition aims to help the larger group get access to the world's most appealing online meal delivery markets, including the United States, the United Kingdom, the Netherlands, and Germany.
Key Online Food Delivery Manufacturers
Deliveroo
DoorDash
Foodpanda
GrubHub
Just Eat Holding Limited
Postmates Inc.
Swiggy
Takeaway.com
Zomato
Uber Technologies Inc.
Key Segments
By Delivery Type:
Restaurant-to-Consumer
Platform-to-Consumer
By Channel Type:
Website/Desktop
Mobile Application
By Payment Method:
By Region:
North America
Latin America
Europe
Asia Pacific Excluding Japan
Japan
The Middle East & Africa
Purchase Now to Uncover Segment-specific Information, and Identify Key Trends, Drivers, and Challenges: https://www.futuremarketinsights.com/checkout/11068
Author:
Nandini Roy Choudhury (Client Partner for Food & Beverages at Future Market Insights, Inc.) has 7+ years of management consulting experience. She advises industry leaders and explores off-the-eye opportunities and challenges. She puts processes and operating models in place to support their business objectives.
She has exceptional analytical skills and often brings thought leadership to the table.
Nandini has vast functional expertise in key niches, including but not limited to food ingredients, nutrition & health solutions, animal nutrition, and marine nutrients. She is also well-versed in the pharmaceuticals, biotechnology, retail, and chemical sectors, where she advises market participants to develop methodologies and strategies that deliver results.
Her core expertise lies in corporate growth strategy, sales and marketing effectiveness, acquisitions and post-merger integration and cost reduction. Nandini has an MBA in Finance from MIT School of Business. She also holds a Bachelor's Degree in Electrical Engineering from Nagpur University, India.
Nandini has authored several publications, and quoted in journals including Beverage Industry, Bloomberg, and Wine Industry Advisor.
Explore FMI's Extensive Ongoing Coverage of Food and Beverage Market Insights
Hyperlocal Food Delivery Market Outlook: The hyperlocal food delivery market share is predicted to witness a CAGR of 7% from 2023 to 2033. The global market is estimated to reach a value of nearly US$ 427.2 billion by 2033, increasing from US$ 220.4 billion in 2023.
Online Food Delivery & Takeaway Market Sales: The global online food delivery & takeaway market is expected to reach a valuation of US$ 27,695.9 Million in 2022. The expanding online platforms and wide ranges of applications are projected to be the market's primary growth drivers. The market is further projected to grow at a CAGR of 7.3% from 2022 to 2032, totalling around US$ 55,828.1 Million by the end of 2032.
Food Grade Lubricants Market Share: The food-grade lubricants market is likely to secure a CAGR of 6% through 2032. The market is likely to be valued at US$ 462.81 Million by 2032, up from its current valuation of US$ 258.43 Million in 2022.
Food Preservatives Market Demand: The global food preservatives market is estimated to attain a market valuation of US$ 2,965.62 million in the year 2023. The market is expected to register a CAGR of 6.8% to reach US$ 5,725.70 million by 2033.
Food Additives Market Growth: The food additives market is estimated to reach a valuation of US$ 2.44 billion in 2023, and is estimated to reach US$ 4.62 billion by 2033. The market is anticipated to record a CAGR of 6.6% during the forecast period.
About Future Market Insights (FMI)
Future Market Insights, Inc. (ESOMAR certified, recipient of the Stevie Award, and a member of the Greater New York Chamber of Commerce) offers profound insights into the driving factors that are boosting demand in the market. FMI stands as the leading global provider of market intelligence, advisory services, consulting, and events for the Packaging, Food and Beverage, Consumer Technology, Healthcare, Industrial, and Chemicals markets. With a vast team of over 5000 analysts worldwide, FMI provides global, regional, and local expertise on diverse domains and industry trends across more than 110 countries.
Contact Us:        
Future Market Insights Inc.
Christiana Corporate, 200 Continental Drive,
Suite 401, Newark, Delaware – 19713, USA
T: +1-845-579-5705
For Sales Enquiries: [email protected]
Website: https://www.futuremarketinsights.com
LinkedIn| Twitter| Blogs | YouTube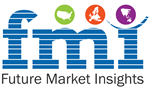 Originally published at https://www.einpresswire.com/article/656203965/online-food-delivery-services-market-in-an-era-of-rapid-evolution-future-market-insights-inc