According to a recent projection by Future Market Insights, the generative AI market is poised for significant growth over the next decade. In 2023, it is valued at approximately US$ 10.9 billion, with an expected annual growth rate of around 31.3%. By 2033, it could reach a substantial US$ 167.4 billion. This growth is driven by the increasing adoption of generative AI technology across various industries, making it a promising field for the future.
NEWARK, Del, Sept. 01, 2023 (GLOBE NEWSWIRE) — In 2023, the generative AI market is expected to be worth US$ 10.9 billion. The market is expected to reach US$ 167.4 billion by 2033, expanding at a 31.3% CAGR throughout the forecast period. Generative AI allows for creative applications, such as generating unique artwork, designing fashion items, and creating personalized content.
The driver for the generative AI market is the rapid advancement of deep learning and neural network technologies, enabling the development of sophisticated generative models that can create realistic images, videos, and text, driving innovation in various industries. The generative AI market is experiencing growth due to the increasing capabilities of deep learning and neural network technologies, which are allowing for the creation of more advanced and realistic generative models.
The opportunity lies in the potential of generative AI to revolutionize various sectors such as healthcare, entertainment, design, and finance, offering new avenues for innovation, efficiency, and customer engagement. The potential of generative AI is immense and can lead to significant advancements in various industries. As technology continues to evolve, it is important to explore and harness the capabilities of AI to improve our lives and create new opportunities for growth and development.
Ready to Uncover the Impact of the Recent Generative AI Market? Get Your Sample Report Today! https://www.futuremarketinsights.com/reports/sample/rep-gb-17547
A key challenge in the generative AI market is addressing ethical considerations and ensuring the responsible use of AI technologies to mitigate potential risks such as data privacy, bias, and misuse. Therefore, it is crucial for companies and developers to prioritize ethical considerations and implement measures to address these concerns. This will ensure individuals' safety and well-being and promote trust and confidence in AI technologies.
One prominent trend in the generative AI market is the development of hybrid models that combine generative and discriminative approaches, enabling better performance and greater control over the generated outputs. Additionally, there is an increasing focus on the interpretability of generative AI models to enhance transparency and trust in their usage.
Key Takeaways from the Generative AI Market:
The generative AI industry in the United States is predicted to reach US$ 48.8 billion by 2033, increasing at a 29.2% CAGR.
The generative AI industry in the United Kingdom is estimated to reach a market share of US$ 15.2 billion, expanding at a CAGR of 28.4% by 2033.
During the forecast period, the generative AI industry in China is expected to reach a market share of US$ 19.4 billion, securing a 30% CAGR.
The generative AI industry in Germany is predicted to reach US$ 14.9 billion by 2033, increasing at a 26.1% CAGR.
India's generative AI industry is predicted to achieve a market share of US$ 13.2 billion, rising at a 31.8% CAGR during the forecast period.
With a CAGR of 26.4% from 2022 to 2033, the transformer segment is expected to dominate the generative AI industry.
With a CAGR of 28.5% from 2022 to 2033, retail & consumer goods are expected to dominate the generative AI industry.
How Does the Competition Look in the Generative AI Market?
The generative AI industry is highly competitive, with a large number of players vying for market share.
Key Players in the Generative AI Industry:
OpenAI
Google
Microsoft
Amazon Web Services (AWS)
Meta
Start-ups have also played an important role in driving innovation in the market for generative AI. Many start-ups have concentrated on developing niche applications, specialized generative AI models, or providing unique solutions tailored to specific industries or use cases. These start-ups compete with larger players by bringing agility, novel ideas, and fresh perspectives to the market. 
Research institutions and academic organizations have contributed significantly to the advancement of generative AI. They have been at the forefront of ground-breaking research, publishing influential papers, and introducing novel architectures and algorithms. The competition extends beyond the commercial sector, as academic institutions compete to push the boundaries of generative AI research.
Leading players are using consolidation and mergers to strengthen their market position and gain entry into new markets. The sector is expanding significantly in developing economies, particularly in India and China. 
Key players are expanding their presence in these markets by establishing research and development facilities and strengthening their datasets to train these technologies. They are also focusing on offering cost-effective solutions to customers in these markets to gain a competitive edge.
Gain Access to Pivotal Trends! Dive into Key Trends, Influencing Factors, and Industry Insights: https://www.futuremarketinsights.com/checkout/17547
Generative AI Market Segmentation:
By Component:
By Technology:
Generative Adversarial Network (GANs)
Transformer
Variational Autoencoder (VAE)
Diffusion Networks
By Industry:
Healthcare
BFSI
IT & Telecommunication
Manufacturing
Government
Retail & Consumer Goods
Others
By Region:
North America
Latin America
Europe
East Asia
South Asia
Middle East & Africa
Author By: 
Sudip Saha is the managing director and co-founder at Future Market Insights, an award-winning market research and consulting firm. Sudip is committed to shaping the market research industry with credible solutions and constantly makes a buzz in the media with his thought leadership. His vast experience in market research and project management across verticals in APAC, EMEA, and the Americas reflects his growth-oriented approach to clients.
He is a strong believer and proponent of innovation-based solutions, emphasizing customized solutions to meet one client's requirements at a time. His foresightedness and visionary approach recently got him recognized as the 'Global Icon in Business Consulting' at the ET Inspiring Leaders Awards 2022.
Have a Look at the Related Reports of the Technology Domain:
Artificial Intelligence Chip Market Demand – The persistent desire to improve task efficiency and eliminate human involvement in hazardous environments through the deployment of highly capable robots capable of autonomous task execution is driving the demand for artificial intelligence technology.
Artificial Intelligence in Military Market Growth – Artificial intelligence in the military market is projected to be worth approximately $8.35 billion in 2023. Future Market Insights predicts that from 2023 to 2033, this market is expected to experience a compound annual growth rate (CAGR) of 12.8%, ultimately reaching a valuation of about $27.84 billion.
Artificial Intelligence Systems Spending Market Outlook – The artificial intelligence systems spending market was valued at approximately US$ 11.7 billion in 2017 and is projected to reach US$ 516.2 billion by the conclusion of 2027, demonstrating a remarkable compound annual growth rate (CAGR) of 46.1% during the ten-year assessment period from 2017 to 2027.
Deep Learning Market Size – The global deep learning market was valued at approximately US$ 12,569.0 million in 2022, and it is projected to experience a robust compound annual growth rate (CAGR) of 26.4% during the period from 2022 to 2032, ultimately reaching a valuation of US$ 130,667.0 million. 
Data Science Platform Market Trends – The data science platform market is projected to witness remarkable growth, with a compound annual growth rate (CAGR) of 29% expected by 2033. According to FMI (Freedonia Market Insights), the revenue of this sector is poised to surge from US$ 106.74 billion in 2023 to an impressive US$ 1,362.09 billion by the year 2033.
AI Builder Market Analysis – The anticipated sales revenue of the global AI builder industry is projected to attain approximately US$ 5.1 billion in 2023, with expectations of exceeding US$ 20.1 billion by the year 2033. During the decade spanning from 2023 to 2033, the demand for AI builders on a worldwide scale is foreseen to experience a remarkable compound annual growth rate (CAGR) of 31.1%.
Animation Software Market Share – The global animation software market was worth around US$ 320 billion at the end of 2022. The market is projected to register a 9.9% CAGR and reach US$ 880 billion by 2033. With the growth of online gaming and the development of animations as a tool for teaching kids, the market for animation software is expected to enjoy an increase in demand.
About Future Market Insights (FMI)
Future Market Insights, Inc. (ESOMAR certified, recipient of the Stevie Award, and a member of the Greater New York Chamber of Commerce) offers profound insights into the driving factors that are boosting demand in the market. FMI stands as the leading global provider of market intelligence, advisory services, consulting, and events for the Packaging, Food and Beverage, Consumer Technology, Healthcare, Industrial, and Chemicals markets. With a vast team of over 5000 analysts worldwide, FMI provides global, regional, and local expertise on diverse domains and industry trends across more than 110 countries.
Contact Us:        
Future Market Insights Inc.
Christiana Corporate, 200 Continental Drive,
Suite 401, Newark, Delaware – 19713, USA
T: +1-845-579-5705
For Sales Enquiries: [email protected]
Website: https://www.futuremarketinsights.com
LinkedIn| Twitter| Blogs | YouTube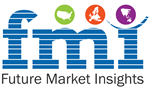 Originally published at https://www.einpresswire.com/article/653251381/explosive-growth-anticipated-for-the-generative-ai-market-with-a-remarkable-cagr-of-31-3-by-2033-future-market-insights-inc