North America and Western Europe are the biggest breakfast cereal markets, but demand in Asia is growing fast. Cereal has multiple eating occasions, with breakfast as the most popular.
NEWARK, Del, Nov. 03, 2023 (GLOBE NEWSWIRE) — The breakfast cereal market is likely to hold a valuation of US$ 68.87 billion by 2033. As of 2023, the market value is US$ 43.87 billion. As the demand for easy-to-prepare breakfast options foresees growth, the breakfast cereal market, too, is expected to grow by 4.6% from 2023 to 2033.
The demand for breakfast cereals is likely to grow in the coming years as more people worldwide become increasingly aware of the food they consume on a daily basis. Consumers greatly emphasize convenience and seek healthier breakfast options, contributing to significant expansion of the market. Key players are introducing a wide range of cereal options to cater to the demographics that range from young children to adults.
Urban city dwellers are the largest consumers of breakfast cereal products due to their fast-paced lifestyles. The convenience and quick preparation of breakfast cereals perfectly suit their busy mornings, making these products a popular choice for the urban population. Breakfast cereals also cater to diverse consumers, including households seeking convenient meal options, health-conscious individuals, students looking for quick and easy breakfast solutions, and children attracted to colorful and fun cereal options.
Unlock Growth Potential in Your Industry – Get Your Sample Report Now!
https://www.futuremarketinsights.com/reports/sample/rep-gb-15075
Ready-to-eat breakfast cereals have gained popularity among consumers due to their convenience and time-saving characteristics. Their demand among young individuals is on the rise as they offer a quick and hassle-free breakfast option, reducing the long recipes of conventional breakfast options. To fulfil the demand, brands regularly introduce a wide variety of flavors and innovative options, thus contributing to the sustained growth of the breakfast cereal market.
"The breakfast cereal market has reached a phase of stable growth. To continue thriving in this competitive landscape, key players are focusing on consistently diversifying their product offerings, introducing variations like muesli, granola, and hot cereals to cater to evolving breakfast preferences and trends. Brands are incorporating sustainable packaging solutions to offer portable, convenient, and eco-friendly choices", -says Nandini Roy Choudhury ( client Partner for Food and Beverages at Future Market Insights, Inc.)
Key Takeaways from the Breakfast Cereals Market Report
The breakfast cereal market is expected to grow at a modest rate of 4.6% from 2023 to 2033.
Ready-to-eat breakfast cereal dominates the global market with an overall revenue share of 65.5%.
Australia is the leading market for packaging tensioners, with a CAGR of 14.6% from 2023 to 2033.
The anticipated market CAGR of Germany is 9.2%, Japan is 7.9%, the United States is 7.9%, and China is 7.4% in terms of breakfast cereal market growth.
Supermarkets dominate the sales channel segment with a global revenue share of 38.50%
Access the Complete Report Methodology Now! https://www.futuremarketinsights.com/request-report-methodology/rep-gb-15075
Competitive Landscape of the Breakfast Cereal Market
The breakfast cereal market has become saturated because of a large number of businesses serving international as well as local markets. New businesses and startups have a very tough time breaking into the market due to the dominance of global brands. Early morning cereal continues to be in high demand, and established brands continue to innovate by providing new flavors, healthier substitutions, and handy packaging.
Key Companies in the Breakfast Cereal Market
Kellogg Company
Marico Ltd.
B&G Foods Inc.
Bagrrys India Ltd.
General Mills Inc.
Nestle S.A.
Pepsico Inc.
Bob's Red Mill
Weetabix Ltd
Erewhon
Post Holding Inc.
MOM Brands Company
Others
Recent Developments in the Breakfast Cereal Market
Kellogg's India introduced Kellogg's Pro Muesli, a 100% plant-based muesli with a high protein content. In August 2021, Kellogg's unveiled Froot Loops, a multigrain cereal comprising corn, wheat, and oats.
General Mills launched a series of instant oatmeal cereals with a strategic focus on offering healthy and appealing breakfast options for young children. The company aims to instill healthy eating habits early in a child's life by providing fun and nutritious oatmeal choices.
Quaker, a prominent brand in India's oats segment, expanded its product offerings by entering the Ready-to-eat (RTE) cereal market. It introduced Quaker Oats Muesli, a delicious, innovative, and contemporary breakfast option, further diversifying its product portfolio.
Drive Your Growth Strategy: Purchase the Report for Key Insights! https://www.futuremarketinsights.com/checkout/15075
Key Segments
By Nature:
By Product Type:
By Sales Channel:
Modern Trade
Traditional Grocery Stores
Convenience Stores
Specialty Stores
Online Retail Stores
Others
By Region:
North America
Latin America
Europe
Asia
Middle East and Africa
Author
Nandini Roy Choudhury (Client Partner for Food & Beverages at Future Market Insights, Inc.) has 7+ years of management consulting experience. She advises industry leaders and explores off-the-eye opportunities and challenges. She puts processes and operating models in place to support their business objectives.
She has exceptional analytical skills and often brings thought leadership to the table.
Nandini has vast functional expertise in key niches, including but not limited to food ingredients, nutrition & health solutions, animal nutrition, and marine nutrients. She is also well-versed in the pharmaceuticals, biotechnology, retail, and chemical sectors, where she advises market participants to develop methodologies and strategies that deliver results.
Her core expertise lies in corporate growth strategy, sales and marketing effectiveness, acquisitions and post-merger integration and cost reduction. Nandini has an MBA in Finance from MIT School of Business. She also holds a Bachelor's Degree in Electrical Engineering from Nagpur University, India.
Nandini has authored several publications, and quoted in journals including Beverage Industry, Bloomberg, and Wine Industry Advisor.
Have a Look at Related Reports of Food and Beverage Domain:         
Between 2023 and 2033, the global breakfast takeout market size is expected to develop at an average CAGR of 7.40%. The market share is expected to be valued at US$ 95,086.4 million in 2023, rising to US$ 1,86,148.9 million by 2033.
Breakfast drinks market share are food products made by combining cereal with milk or another liquid ingredient. It is sold as a supplement meal and positioned as a nutritious, quick, and convenient breakfast choice.
On-the-go Breakfast Products market demand at leisure is a thing of the past, especially in rapidly emerging and developed countries where the speed of life has accelerated to mind-boggling proportions.
The Liquid Breakfast Products market growth is predicted to develop at a CAGR of 6.1% during the forecast period. The market value is expected to rise from US$1.29 billion in 2022 to US$2.33 billion in 2032.
The global cereal bars market trend is predicted to develop at a 5.6% CAGR from 2022 to 2032. The cereal bars industry is expected to be worth $22,798.9 million by 2032. It is expected to be worth US$ 13,221.3 million by the end of 2022.
About Future Market Insights (FMI)
Future Market Insights, Inc. (ESOMAR certified, recipient of the Stevie Award, and a member of the Greater New York Chamber of Commerce) offers profound insights into the driving factors that are boosting demand in the market. FMI stands as the leading global provider of market intelligence, advisory services, consulting, and events for the Packaging, Food and Beverage, Consumer Technology, Healthcare, Industrial, and Chemicals markets. With a vast team of over 5000 analysts worldwide, FMI provides global, regional, and local expertise on diverse domains and industry trends across more than 110 countries.
Contact Us:        
Future Market Insights Inc.
Christiana Corporate, 200 Continental Drive,
Suite 401, Newark, Delaware – 19713, USA
T: +1-845-579-5705
For Sales Enquiries: [email protected]
Website: https://www.futuremarketinsights.com
LinkedIn| Twitter| Blogs | YouTube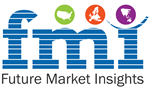 Originally published at https://www.einpresswire.com/article/666042333/breakfast-cereal-market-poised-for-robust-growth-predicted-to-reach-us-68-87-billion-by-2033-with-a-4-6-future-market-insights-inc